Consejo Científico
Es el órgano de asesoramiento científico del ITR y esta integrado por científicos en turismo procedentes de diferentes países y destinos turísticos a nivel internacional especializados en materia de sostenibilidad turística, responsabilidad social y otros campos relacionados con el sector, encargados de la vertiente más práctica de los procesos de certificación y auditoría BIOSPHERE.
La misión del Consejo Científico es asesorar al ITR en asuntos relacionados con la adopción de estándares, adaptación y mejora del Sistema de Turismo Responsable, así como en la alta política del ITR en materia de aplicación de la sostenibilidad al turismo internacional.
Amos Bien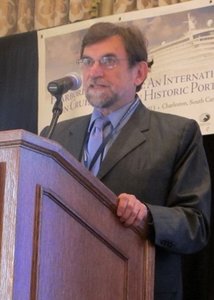 Amos Bien is the Technical Director at the Global Sustainable Tourism Council (GSTC). He is a professor at the Universidad de Cooperación Internacional (UCI) and Tulane University. He was the lead consultant for developing the Global Sustainable Tourism Criteria, the Global Partnership for Sustainable Tourism, author of the "Guide for Tourism: Instrument for Environmental and Social Management" (IUCN) for the environmental authorities of Central America and the Dominican Republic and the Inter-American Development Bank's "Tourism Sustainability Scorecard". He is a member of the ISO Technical Committee on Tourism, outgoing president of Costa Rica's Tropical Science Center, and founder of Rara Avis Rainforest Lodge and Reserve, the pioneer ecolodge of Costa Rica.
Carmelo J. León González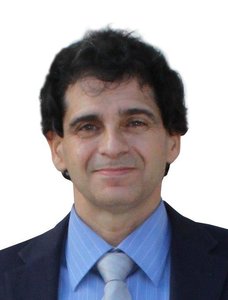 Carmelo J. León González holds a PhD in Economics from the University of Las Palmas de Gran Canaria (ULPGC) and Bachelor of Economics from the University of La Laguna, Tenerife. Also holds a Master in Economics and a Diploma in Economics from the University of Manchester. He is a professor in the Department of Economic Analysis since 1989. He is Director of the Research Group ECOMAS (Economy, Environment, Sustainability and Tourism ), Director of the University Institute of Tourism and Sustainable Economic Development (Tides) and the UNESCO Chair in Sustainable Tourism Planning and Development of the ULPGC. From 2001 to 2008 he was Director of the Doctoral Program in Economics, Department of Economic Analysis of the ULPGC. It has three six-year research. He has been the principal investigator of several national and international projects on Economy, Environment and Tourism, and has specialized researches in environmental economics, valuation of environmental goods, tourism economics, economics of aquaculture and of natural resources. He has spoken at numerous conferences nationally and internationally and has written more than 70 scholarly articles, books and book chapters.
Sidney C. H. Cheung
Sidney C. H. Cheung is Professor and Chairperson of the Department of Anthropology, Associate Director of the Centre for Cultural Heritage Studies, The Chinese University of Hong Kong, he has carried out field research in Japan, Hong Kong, mainland China, Southeast Asia and Louisiana, and published his research on visual anthropology, anthropology of tourism, cultural heritage, food and identity in journals such as:Visual Anthropology, International Journal of Heritage Studies, Annals of Tourism Research, etc. and is co-editor of Tourism, Anthropology and China, (White Lotus, 2001), The Globalization of Chinese Food (RoutledgeCurzon 2002) and Food and Foodways in Asia: Resource, Tradition and Cooking (Routledge 2007). He serves as a partner of the UNESCO Chair project of Tours University, France on "Safeguarding and promotion of Cultural Food Heritage," and member of the Scientific Committee of Greenline Heritage conference series in Portugal since 2008.
Erika Harms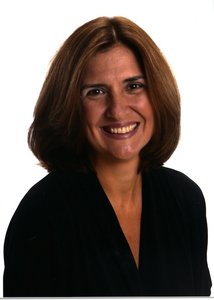 Erika Harms is a member of Solimar International, until recently she also served as the Executive Director of the Global Sustainable Tourism Council (GSTC), a cutting edge initiative that provides a clear set of standards, protocols, processes and measurements for how businesses can better the planet and practice sustainable tourism. Ms. Harms has focused on creating platforms to bring together the private and public sector in support of the United Nations' conservation priorities, with a market access approach, and has spearheaded initiatives such as the World Heritage Alliance for Sustainable Tourism and the Partnership for Global Sustainable Tourism Criteria. In 2008, Conde Nast Traveler recognized Ms. Harms as a "Trail Blazer" in Sustainable Tourism and in 2010 she received the HSMAI award for Top 25 Most Extraordinary Minds in Sales and Marketing. Ms. Harms holds a degree of Attorney at Law and a master's degree in Business Administration and Natural Resource Management from INCAE, Central American Institute of Business Administration, in Alajuela, Costa Rica. Born in Costa Rica, Ms. Harms' native languages are Spanish and German.
Geoff Penrose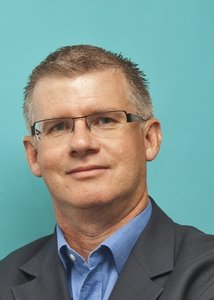 Geoff Penrose established worldclasstourism.com in 2010 as an international consultancy that operates across South East Asia and the Pacific improving the quality and sustainability of your tourism experience. An economist, Geoff was CEO of Qualmark New Zealand from 2004 to 2009 and works on projects with local and national governments, NGO's, donor agencies, leading Hotel chains and specialist resorts. Geoff is a Global Sustainable Tourism Council accreditation panel member since 2011 and also lecturers part time in hospitality and strategic tourism management.
Jafar Jafari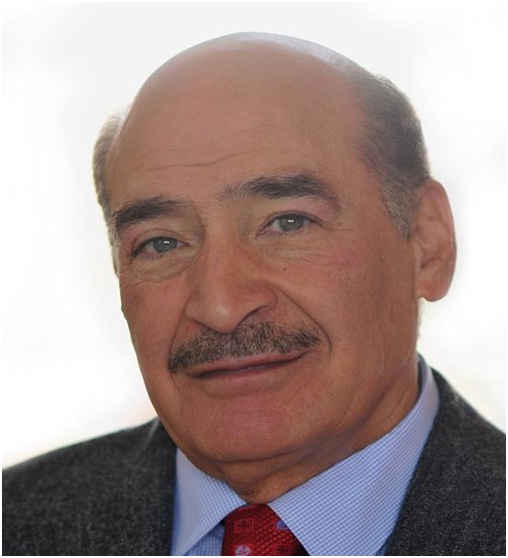 Jafar Jafari is Professor of Hospitality and Tourism at the University of Wisconsin-Stout, Department of Hospitality and Tourism (USA). He came to this position trained as a cultural anthropologist (PhD, University of Minnesota, USA) and as hotel administration graduate (BS and MS, Cornell University, USA), bringing with him additionally an honorary doctorate from the Universitat de les Illes Balears (Spain). Jafar's contributions to the academic community span international boundaries and institutions. He is Visiting Professor of the Universidade do Algarve (Portugal), Luleå University of Technology (Sweden), and Sun Yat-sen University (China); Lifetime Honorary Professorship of Bundelkhand University (India), and international Program Director of the Universitat de les Illes Balears (Spain).
Leandro de Lemos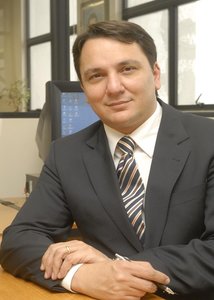 Leandro de Lemos is an economist and professor of economics at the Pontifical Catholic University of Rio Grande do Sul (PUCRS) in Brazil, PhD in Tourism from the University of São Paulo in Brazil. He is the author of several books, chapters and articles on the economics of tourism, consulting projects sustainable tourism development. He is currently director of the Enterprise Management Agency and Chairman of the Council PUCRS Regional Economics Rio Grande do Sul.
Pedro Rosabal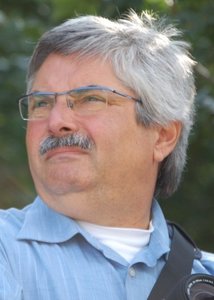 Pedro Rosabal Swiss and Cuban citizen, has over 32 years experience in planning and management of protected areas, ecotourism, negotiation of international projects, and evaluations as well as monitoring of World Heritage sites by UNESCO. He has worked in Latin America and the Caribbean, Europe, Eurasia, the Pacific, Africa and the Middle East. Currently he is Deputy Director of the IUCN's Global Protected Areas Programme and member of the IUCN World Heritage Panel.
Xavier Font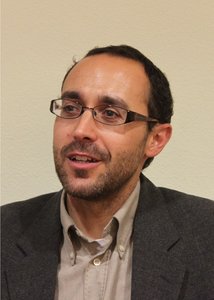 Xavier Font is an expert in responsible tourism marketing, with extensive experience in industry and government training on all aspects of sustainable tourism production and consumption. He is the most published academic in the world in sustainable tourism certification, having consulted on this subject for UNEP, UNCTAD, UNWTO, IFC, EC, VisitEngland, Fáilte Ireland, WWF and the Travel Foundation amongst others. He lectures at Leeds Metropolitan University (UK) and provides sustainability marketing advice through http://www.leedsbeckett.ac.uk/respondeco/